Dedicated Servers
High performance dedicated servers with
cloud flexibility and scalability.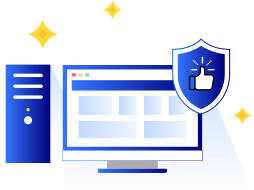 OS installation
Choose any OS and we will install it for you we support. (CentOS, Ubuntu, Debian, Windows Server)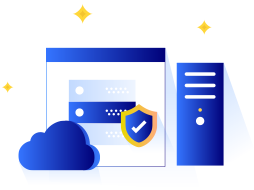 Free Setup
Nowadays server setup fee is very popular, call us old fashioned we won't charge you a cent for setup.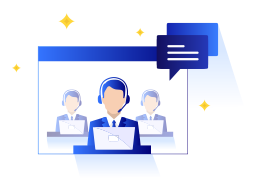 NOC Support
Team of NOC technicians, we provide superior support and monitoring services 24×7/365.
Intel Xeon Processor(s)
MEMORY
STORAGE
TRANSFER
MONTHLY
DEPLOY
AVAILABILITY

sale

DELL 2x Xeon® E5645
32 GB RAM ECC
1000 GB SAS
Unlimited Transfer
€150.00 €112
Upon Order
CONFIGURE

sale

2 x Xeon® E5-2650L v2 20/40 CPU Cores
64 GB RAM ECC
1 TB HDD + 500 GB SSD
Unlimited Transfer
€399 €320
Upon Order
CONFIGURE

sale

new

DELL 2x Xeon® E5645 12/24 CPU Cores/Тhreads
32 GB RAM ECC
250 SSD
Unlimited Transfer
€150.00 €136
Upon Order
CONFIGURE

sale

DELL 2x Xeon® E5645 12/24 CPU Cores/Threads
64 GB RAM ECC
1 TB SAS + 250 SSD
Unlimited Transfer
€210 €192
Upon Order
CONFIGURE
We Offer
FEATURES INCLUDED

Fast Provisioning, Reliability & DDOS protection
All servers are delivered in 24-48 hours (working hours). We have 24/7 support for any hardware issues that may occur, and we want our clients to be stress free. Our servers and infrastructure are by default protected against denial-of-service attacks (DDoS), we are offering basic DDoS filtering on all services.

x20 Faster Web Server
Add even more speed to your dedicated server, LiteSpeed web server is x20 faster than Apache

Multiple Control panel
Cpanel/WHM, VestaCP, ISPmanager, DirectAdmin, Plesk, ISconfig. Webmin

Performance. Security & Resources
All servers are equipped with 1Gbp/s port for fast speed and the latest technology processor, RAMM and SSD/SAS for optimal performance. Redundant power supplies 24-hour Hardware Replacement and 99% Network Uptime Guarantees. Unlike Cloud, a Dedicated Sever gives you full root/administrator access and 100% dedicated resources.

Hardware
Dell hardware, premium solid-state drives, ECC RAM, IPMI included and much more Enterprise class rack mounted servers, no desktop component, hardware is fully compatible for Virtualization solutions IDRAC - Connection over LAN, have local access to your server 24/7

Redundant Uplinks & Premium Bandwidth
Multiple backup systems to switch networks to make sure your website never goes down Various network plans, from shared ports to fully duplex dedicated.